VOYAGE 2018
A collection inspired by eclectic travels, the excitement of holidays and the ultimate suitcase pieces.
 
Let our latest arrivals take you on a journey to the far-flung corners of East Asia.
Traditional indigo dyes, oriental nostalgia and exotic landscapes are transformed into effortless ensembles, perfect for your next escape..

Captured on location in the Cocos Islands.

WATCH THE FILM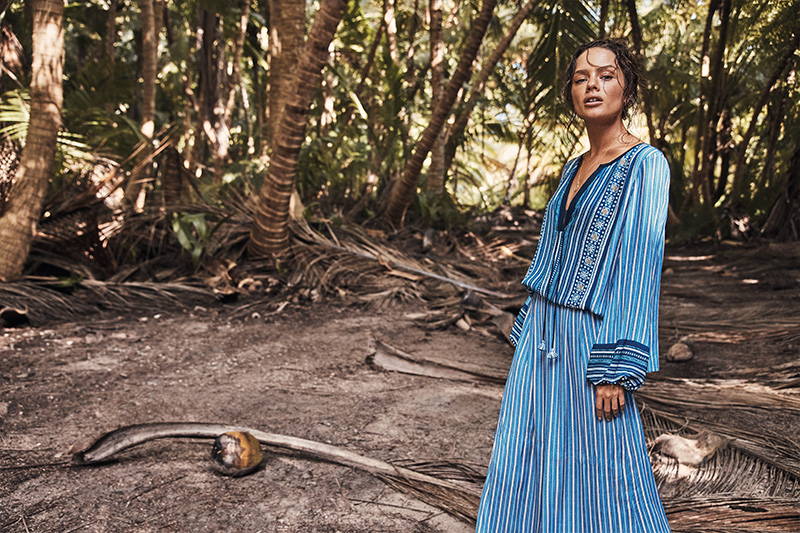 TABRIZ BLOUSE + TABRIZ PANT IN BLUE
ANTIQUE EASTERN TEXTURES
Tabriz is our modern ode to traditional textile fragments from the East - border elements contrast with
textured stripes to create bold, exotic silhouettes in two opulent colourways, blue & red.
ROSETTA FIXED TRI BIKINI TOP + ROSETTA PARANGA BIKINI BOTTOM
BLUSH TONES
Look at this seasons most coveted hue through rose-coloured glasses - from the premium terry finish of the luxe Rosetta swim,
to the striking retro-inspired shapes of Genevra and finally the light, feminine Marcella in crisp linen. Prepare to be tickled pink...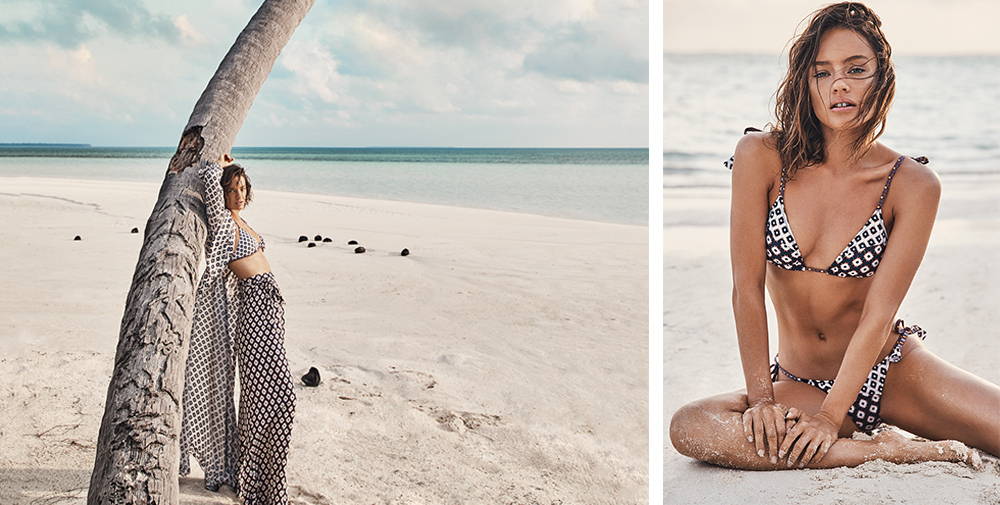 spot on vacay styling
Parisa is a unique take on the classic spot print in a blend of cream & indigo on a soft-wearing fabric that draws on the Asian technique of resist dying.
Picture cobblestone streets, old world architecture and this print - your suitcase will never be the same with these versatile pieces across both clothing and swim...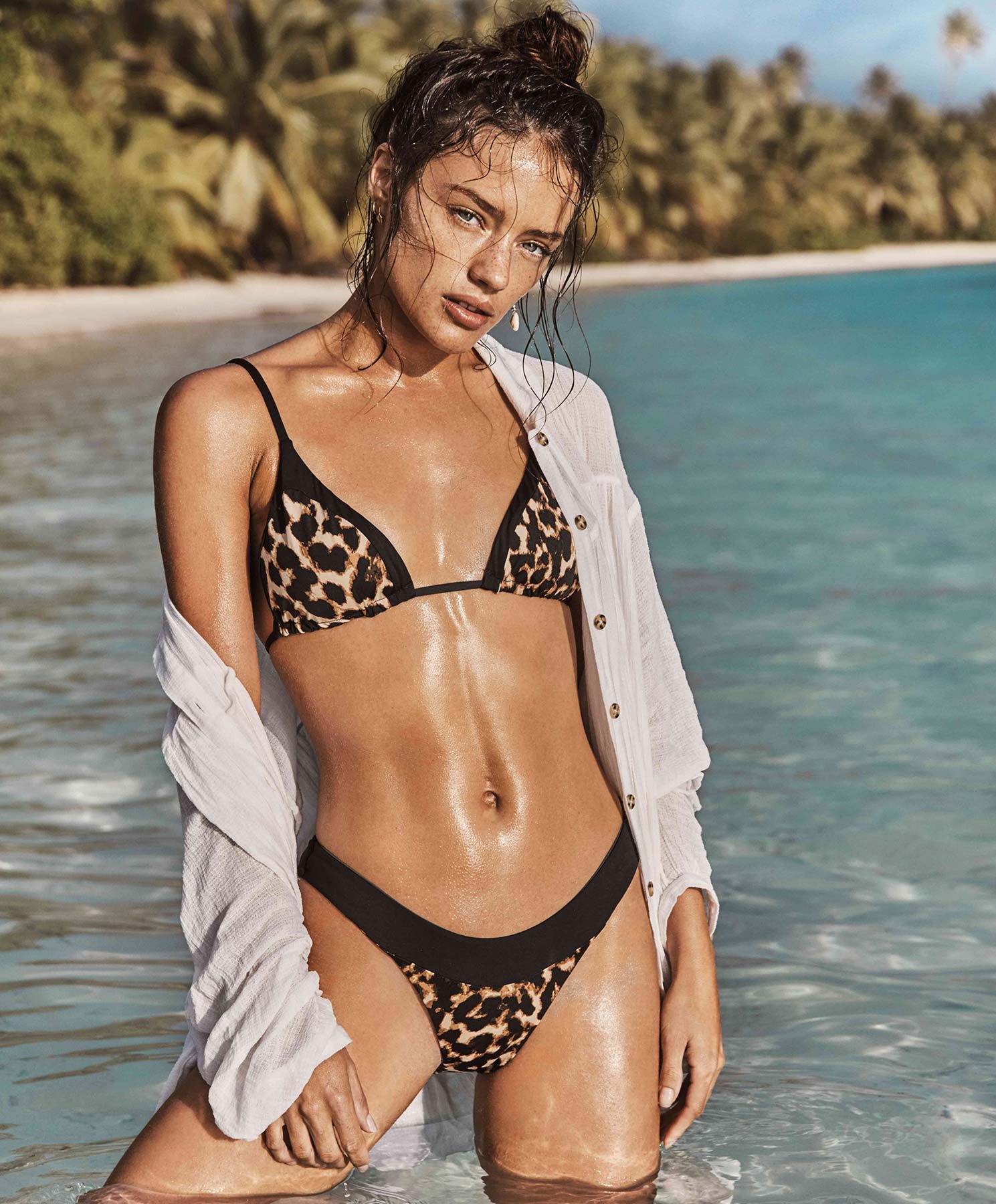 WILD THING
Presented in our premium Italian recycled fabrication, our newest iteration of the Tigerlily classic leopard print is here.
Reversible and created from regenerated nylon waste, it's sustainability made sexy. Pair with our Valentina Blouse for a head turning holiday look.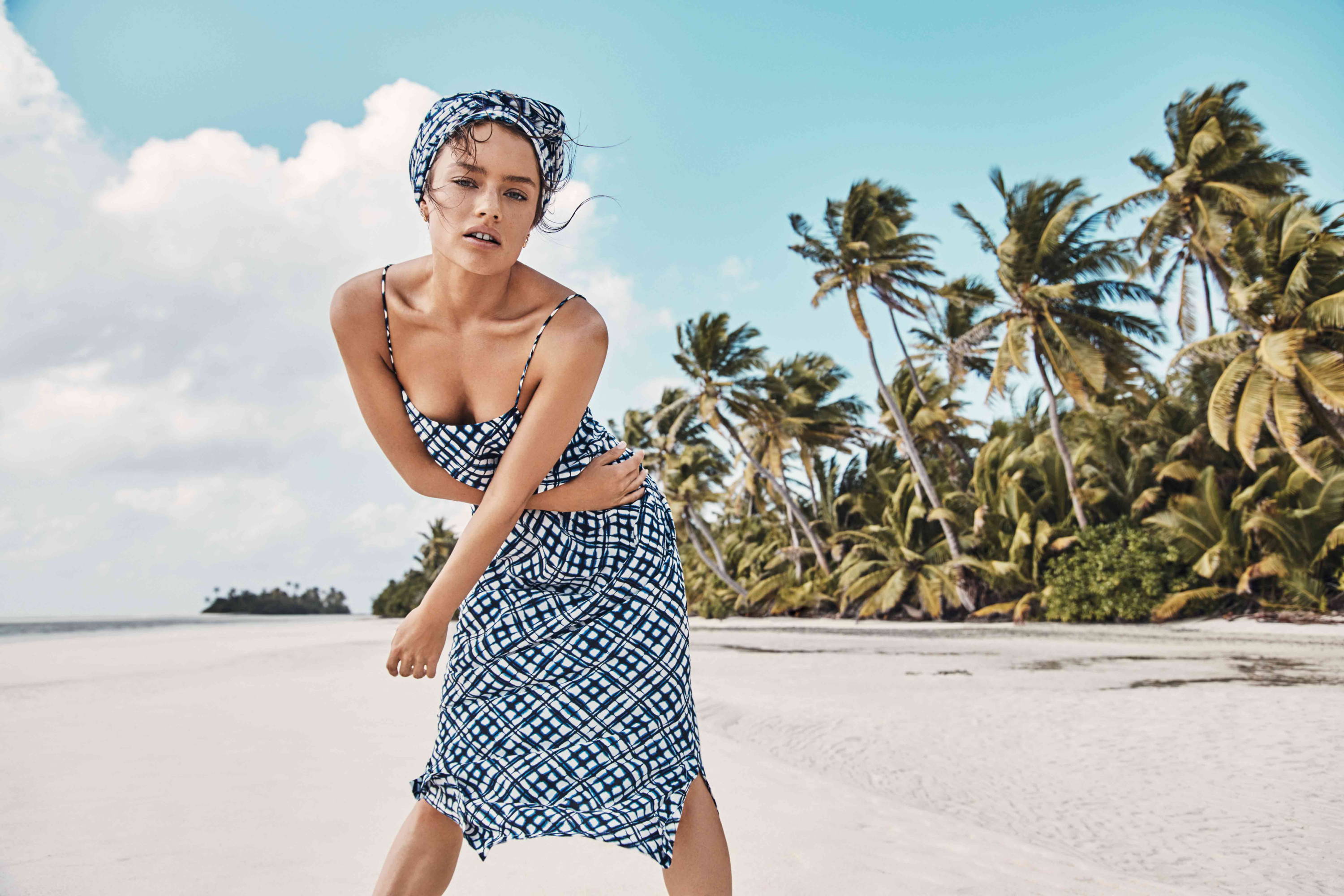 into the blue
We've utilised the rich indigo fabrics' bias, creating soft angular lines that breathe new life into a traditional print. Mahin encapsulates a chic holiday vibe that you need now...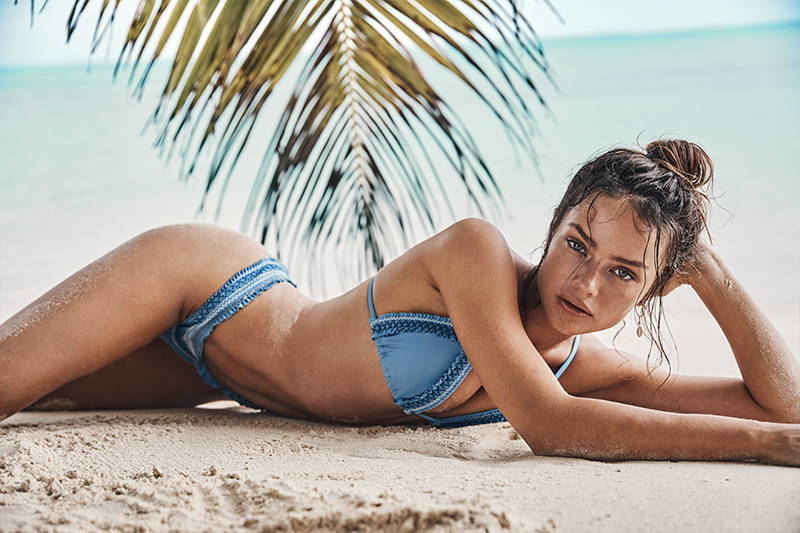 CRAFTED WITH CARE
We love our oceans and are so proud to have a premium range of Tigerlily swim made from post-consumer nylon
waste such as old carpets and fishing nets that litter our oceans. One man's trash becomes our treasure.
These luxe fabrications belong in the sun with you, on your next holiday adventure.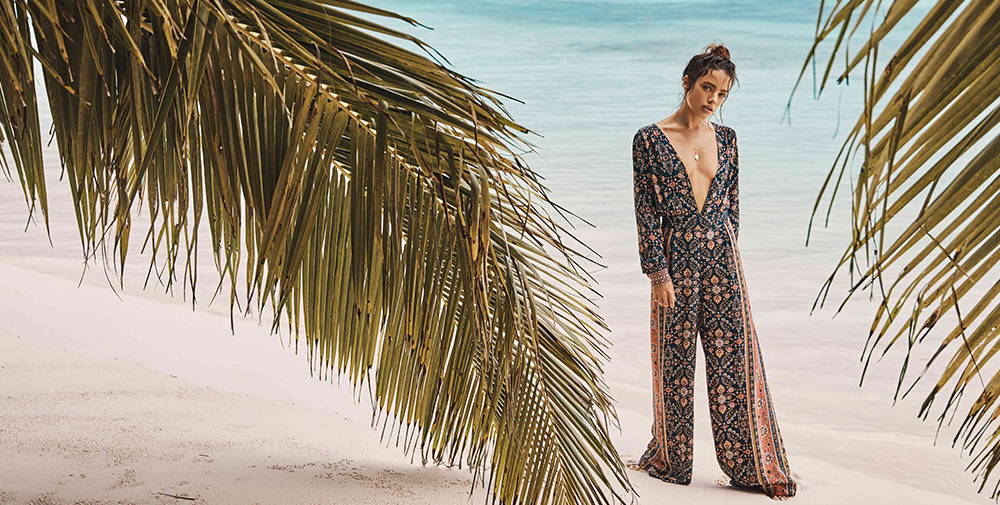 ZAREEN JUMPSUIT IN INDIGO
THE STATEMENT PRINT
Inspired by decadent patterned Middle Eastern textiles, our floaty Zareen resort pieces feature an intracately
hand-drawn floral print. A signature Tigerlily suitcase staple.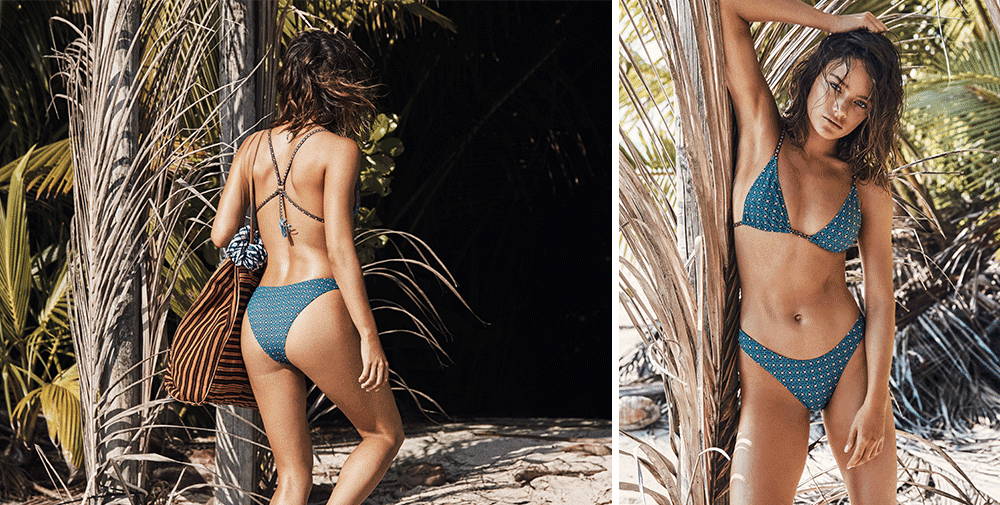 DITSY ZAREEN MISCHA TRI BIKINI TOP + ELLE BIKINI PANT
THE LITTLE THINGS
Itsy bitsy teeny 'kini's' with our signature Tigerlily embelishments and contrasting print straps.
AZAR DRESS IN MUSTARD & AZAR BLOUSE IN WHITE
INTRODUCING AZAR
A relaxed cotton loom with detailed cross-stitch embroidery and finished with a tassel trim. Inspired by vintage finds
from the bazaars of old world Persia, Azar embodies an effortless beach-to-party look.
CAPOFARO ONE PIECE, CAPOFARO BANDEAU BIKINI TOP + PARANGA BIKINI PANT
THE 'ONE' AND ONLY
Capofaro - A one-of-a-kind French woven lycra
with a hint of sparkling lurex.
Featuring a criss-cross cut out side detail, in a timeless vintage inspired check,
it's the 'one' piece we just can't live without...
WE'RE ALWAYS ON HOLIDAY
Come with us...
#tigerlilytraveller. #tigerlilyvoyage
@tigerlilyswimwear